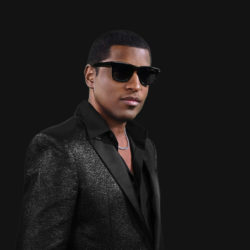 Legendary signer, producer and writer, Babyface is coming to the Tropicana Showroom on Saturday, May 13. Enjoy an evening of R&B hits including "Every Time I Close My Eyes", "When Can I See You",  "Whip Appeal" and more! For tickets visit ticketmaster.com/babyface
Kenneth Brian Edmonds (born April 10, 1959), better known by his stage name Babyface, is an American singer, songwriter, and record producer. He has written and produced over 26 number-one R&B hits throughout his career and has won 12 Grammy Awards. He was ranked number 20 on NME's 50 of The Greatest Producers Ever list.
Edmonds later met funk performer Bootsy Collins, who tagged him "Babyface" because of his youthful look. He also performed in the group Manchild (which had a 1977 hit "Especially for You" with band member Daryl Simmons) as a guitarist. He played keyboards and guitar in the light-funk and R&B group the Deele (which also included drummer Antonio "L.A." Reid, with whom he would later form a successful writing and producing partnership). One of his first major credits as a songwriter for outside artists came when he wrote the tune "Slow Jam" for the R&B band Midnight Star in 1983. The tune was on Midnight Star's 1983 double-platinum No Parking on the Dance Floor album. Babyface remained in the Deele until 1988, when both he and Reid left the group.
His album Playlist consists of eight cover songs and two original works. It was released on September 18, 2007. It was the first album on the newly re-launched Mercury Records label.
On February 4, 2014, he released a Grammy Award-winning duet album with Toni Braxton titled Love, Marriage & Divorce on Motown Records.
Enter below for a chance to win FREE tickets!